Be a Marvelous Reading Role Model: Making Reading a Part of Everyday Life (G6)
Jacqueline Kulik
Motivating children to read is not a new topic.  For as long as the benefits of reading have been acknowledged, adults have been trying to get youngsters to read more.  After mastering the basic skills involved in reading many kids eagerly begin to devour books (these kids often develop into life-long readers).  For others who struggle with reading, the frustration continues to grow as they are dealt more challenging material and begin to form the self-concept of a poor reader.  Then there is that in-between group, those who enjoy reading at first but slowly taper off as they age.  Fourth through eighth graders, often called middle readers, might have heavier homework responsibilities, more chores, and more demanding after-school schedules.  At this age, reading for fun may no longer sound fun, or just may not fit into a busier lifestyle.  Whatever the reason that middle readers are losing their reading momentum, we as parents, teachers, and librarians want to get that momentum going again and help these children grow as readers so that they may continue to read for pleasure as they enter into young adulthood.
There have been some great ideas for motivating kids to read. One junior high school librarian has gotten the teachers involved.  Galliton (2014) says she puts a sign on each teacher's door stating "Mr/Mrs­­­ (teacher's name) has read _____ books this year! How many have you read?"  Every other week Galliton emails the teachers to get updates of books they have read, and she adds images of the newly read books to the teachers' door signs and changes the number to reflect the new total of books read.  I love this idea.  I do not think we can pick on students' reading habits if we do not demonstrate good reading habits ourselves.
My idea for motivating kids to read is simple: Be a marvelous reading role model!  Stuck in a long line at Secretary of State, or watching the minutes tick by in the doctor's waiting room?  Pull out a book and read.  Keep a book for your youngster on hand too, in your purse, bag, or in the car for such occasions.  Make a special time in your home every single day for silent reading time.  All family members can grab their favorite spot in the family room and do some reading.  It can be newspapers, magazines, graphic novels, fiction, non fiction, even how-to books.  Anything goes for reading during this time.
Sometimes you can read together.  Pick a book the whole family will love, and the next t
ime you are at the park place a blanket under a shady tree and when the kids need a break from running around, sit together and read a chapter.  This is a great idea on vacations too.  After a long day at the amusement park or sight-seeing, when you are back at the hotel, instead of winding down in front of the television pull out a good old-fashioned scary story and read it together.  Rainy days are perfect for family reading too.  It might take a few tries before everyone gets into it, but from my experience anytime I start reading a good book out loud, the kids just clamber over to peek at the pages.  When you notice them starting to lose interest, grab the bookmark and try again another time.  Sometimes they might sit for nearly an hour, other times less than 10 minutes.  The amount of time is not as important as reading consistently.
Try to form a family book club with some of your children's friends and
their parents.  Pick a book that can appeal to all ages and when you get together really listen to what the kids have to say about the book.  Kids love to be acknowledged for their thoughts and ideas, a book club gives them the platform to talk and be heard.
Being a proactive parent means talking to your kids' teachers and librarians.  Find out what they are learning about in school.  If they are studying the Salem Witch Trials spend story time reading The Witch of Blackbird Pond by Elizabeth George Speare or A Break with Charity: A Story about the Salem Witch Trials by Ann Rinaldi.  World War II in the curriculum brings about a great time to read Lois Lowry's Number the Stars, John Boyne's The Boy in the Striped Pajamas, or Markus Zusak's The Book Thief.  If you need help finding good books to read that match the topics in school, talk to the school librarian or the children's librarian at your public library.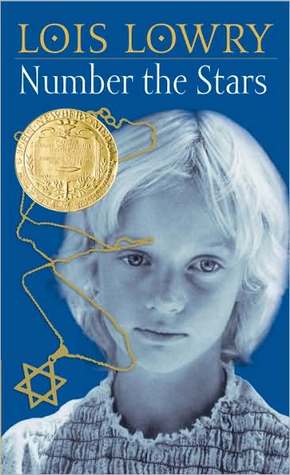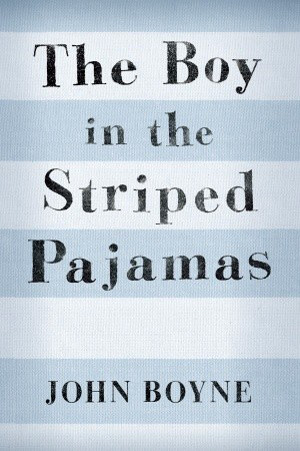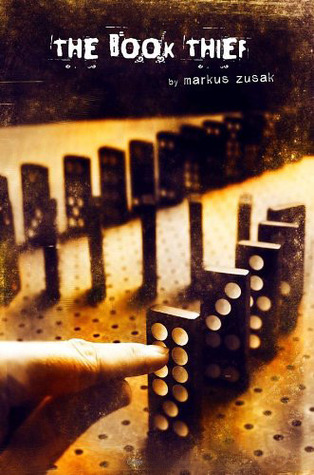 Spend a family day at the library searching for books that will lead to fun projects, activities, or games at home.  Maybe your child will find a book on how to do her own face-painting, and after reading the tips you can take turns creating masterpieces on one another's cheeks.  Grab a book about how to build your own birdhouse and other fun things with objects you can find around the house.  Mix reading with doing something fun and different and your kids will begin to connect books with ideas.  Here are a two of my favorites:
Robotics: Discover the Science and Technology of the Future with 20 Projects (Build it Yourself) by Kathy Ceceri (2012)
Look What You Can Make With Tubes: Creative crafts from everyday
objects by Margie Hayes Richmond (Editor) and Hank Schneider (Photographer) (2013)
When we are not presented with better options we all fall into our comfort zone
of watching television, playing video games, going on Facebook, and the like.  When we are presented with something better to do we might start out begrudgingly, but before long we are thoroughly enjoying ourselves and are excited by discovering new things to do.  Books are a gateway to fun.  And don't hesitate to let your kids search online to find fun family activities as well, reading on a computer screen is still reading!
Make reading a part of everyday life in your home (and school) and the kids will learn to love books too!
References
Galliton, A. (2014).  Strategies to create lifelong readers. Knowledge Quest, 42(5), 62. Retrieved from
http://go.galegroup.com.proxy.lib.wayne.edu/ps/i.do?id=GALE|A371688432&v=2.1&
u=lom_waynesu&it=r&p=AONE&sw=w.