Interplex Industries looking for Mechanical Engineer/ Product Design and Development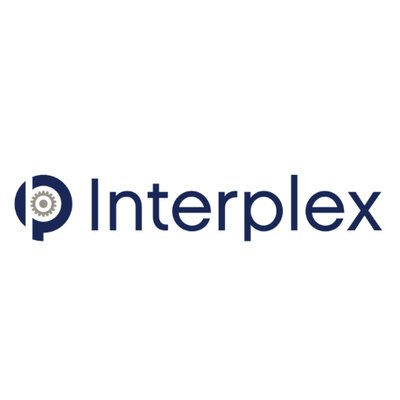 COMPANY DESCRIPTION: 
Interplex Industries is a global supplier of custom interconnect and semiconductor packaging solutions.  Our diverse customer base includes automotive, telecom, industrial and consumer electronics suppliers worldwide.  Our technologies include stamping, molding, plating, etching, skiving, drawing and assembly of precision parts.
POSITION:
Product Design/Development Engineer, Michigan Office
The engineer will develop CAD models and drawings from sketches and other descriptive information provided by customers and sales people, supporting the sales efforts of various divisions.  The engineer will assist senior engineering personnel with application and R & D activities related to new technologies the company is pursuing.  Such activities include basic research, product testing, coordinating prototype product builds, facilitating tests, and drafting reports.  The types of products include electrical interconnects, ECU housings, semiconductor packaging, and other electro mechanical assemblies involving stamped, molded and plated parts.  The engineer will communicate with customers' engineers, Interplex Sales and Interplex tooling engineers to arrive at economical solutions to our customers' design challenges.  Using CAD and FEA, as well as an understanding of the various manufacturing alternatives available, the engineer will arrive at a solution that satisfies the customer's needs while being manufacturable and profitable.
************************************************************
INITIAL JOB DUTIES:
Create CAD models and drawings to support the sales and manufacturing of custom parts and assemblies to customers in various industries.
Research and develop new technologies or expanded applications of existing technologies.
Coordinate and conduct product testing, prototype development and builds
Some travel required.
EVENTUAL JOB DUTIES:
Communicate with customers' engineers, Interplex tooling engineers, and suppliers to gather all the information needed to arrive at the best solution to the customers needs.
ESSENTIAL QUALIFICATIONS:
Bachelors degree in Engineering.  BSME preferred.  BSMfgE and BSEE will be considered.
Solid modeling and GD&T experience.
Minimum 2 years' experience designing stamped and molded parts or equivalent mechanical deign experience.
ADDITIONAL DESIRED QUALIFICATIONS – any of these are a plus but not required:
Finite element analysis and beam equations.
Experience in design of electrical connectors.
Experience in design of insert molded parts.
Knowledge of copper alloys, plastic, coatings and various materials
Experience or knowledge of semiconductor packaging fundamentals.
Able to interact productively with a wide variety of people having various cultural and educational backgrounds.
Knowledge of metal platings and processes.
Knowledge of printed circuit board and flex-circuit assembly practices.
Experience with APQP, FMEA, Control Plans, Gage R&R, etc.
Experience with basic Design of Experiments and statistical analyses.
Experience in quoting manufacturing of parts.
Sketching or hand-drawing skills.
To apply for this opportunity, please send cover letter and resume to: eng.jobs@us.interplex.com
Medical benefits and 401K savings are offered.
Leave a comment